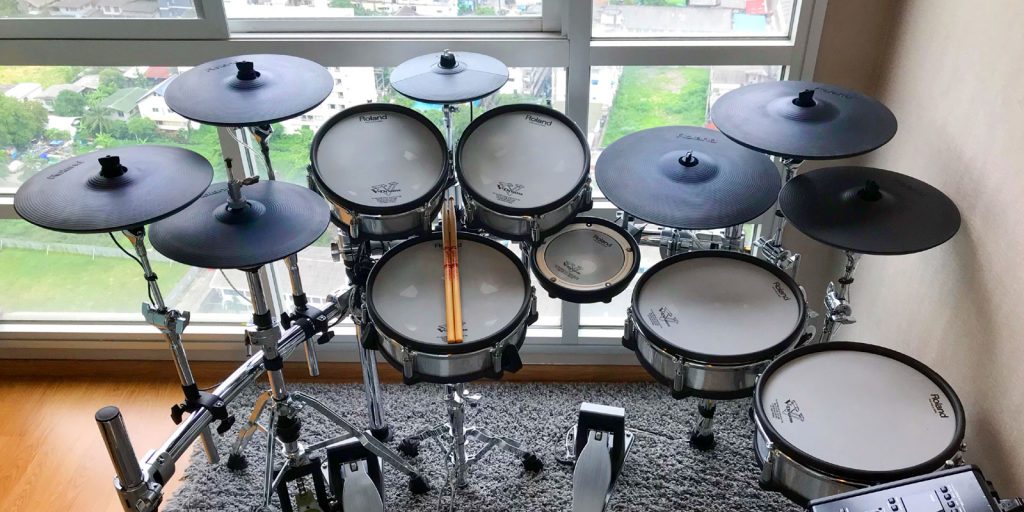 Do you want easy ways of adding more pads to your drum module? It is just really hard to resist the urge to expand the sound possibilities and be able to play more instruments simultaneously without changing the kit. This is especially true for drummers who play progressive rock or metal music, where acoustic kits can become astronomically huge!
There is nothing wrong with wanting to add more triggers to your kit. You do not have to listen to "purists" who say that you do not need anything more than just a 3 piece kit with 2 cymbals. They can do what THEY want. You can do what YOU want! Go ahead, add away! Expand to your heart's content. Make the drum set that you have always wanted. We will show you exactly how to do it…
This post details the best ways to add more triggers to your edrum kit using different approaches.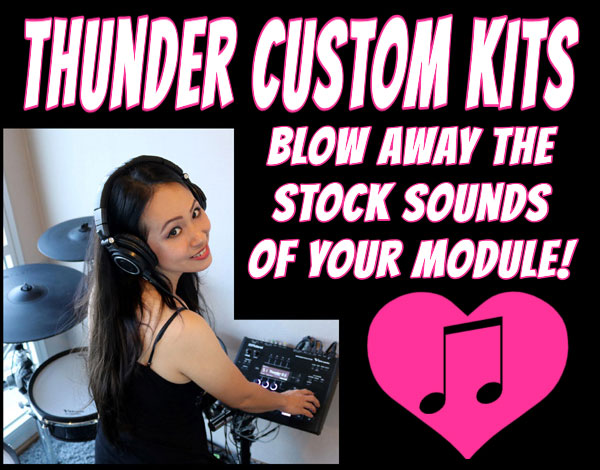 Adding More Pads to Your Drum Module is Easy
Most electronic drum sets come with a basic 8 to 10 pad configuration. Typically, this includes a kick, snare, 3 toms, a ride, hi-hat and crash. On some kits, tom 4 may be included, as may a second crash cymbal. However, almost all edrums have the capability of adding more pads to the set in order to expand the sonic potential.
There are drummers who want a second snare. They play with a side snare or floor tom snare on their acoustic kit and have developed patterns they want to use on their edrums, as well.
There are drummers who are cymbal lovers. They want a china or 2, some splashes and a few other effect cymbals to create more nuisance in their playing,
Some drummers are tom fanatics. They love big tom fills across 6 to 8 toms and just feel naked without this ability.
Some drummers like to have 2 actual kick triggers, instead of a double kick pedal.
Whatever your reason for wanting to add more pads, you are justified and should go for it!
How to Add More Triggers to Your Drum Module
So you want to go bigger, but how? Here are the best options when it comes to adding more triggers to virtually any drum module:
First, be sure to read your owners manual and explore the module, especially the back panel. Are there already extra inputs provided that are not being used? Most modules have a crash 2 or AUX trigger jack, while some modules may have many extra inputs. These are the easiest way to add more pads, since you simply buy them and plug them in. The module is already set up for them! Most modules accommodate 9 to 10 triggers, while mid level and flagship modules might accommodate 12 to 14 or even more.
The next simplest way to add more triggers is by using drum splitters. We wrote an entire post on using drum splitters and provide detailed advice there, as well as in our follow up post explaining drum splitter settings. Basically, splitters separate the head and rim signals from one pad into 2 separate pads. They work best on the kick drum and toms. They work worst on cymbals. Simply splitting the signal on your kick and 3 toms will allow you to add 2 more stereo pads to your kit or 4 extra mono pads!
Finally, you might decide to invest in a second (or even 3rd) module. There are many ways that modules can be linked together, including MIDI in and out connections, as well as much more simple AUX inputs traditionally used to connect a phone, computer or MP3 player. Adding a second module will double your pad capacity and allow you to have some unique items on your kit that a single module can not provide, such as full function dual snares, dual rides and dual hi hats, if desired.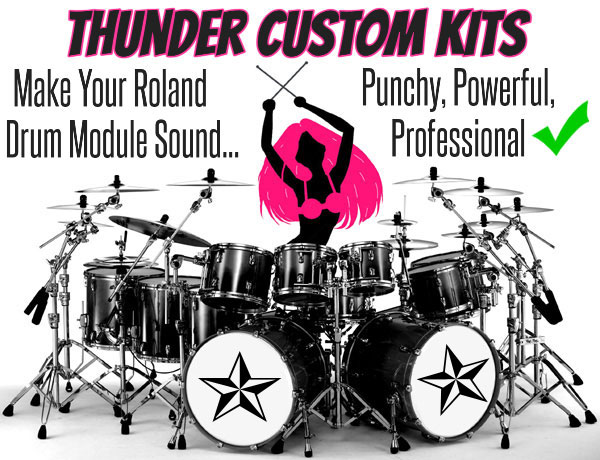 Tips on Adding More Pads to Your Drum Module
When buying new pads for your edrums, always check compatibility first. Drum trigger pads can utilize different designs that may or may not work with your specific module. If you stick to the same brand, you are usually better off, but many brands are specifically designed to work with many brands of module.
This also applies if you are a DIYer and are making your own triggers. Be sure to use the right approach for your modules or all your effort will produce poor results.
Remember that Roland modules tend to support dual piezo triggers, while Yamaha traditionally uses switches and a single piezo. This is no longer a rule written in stone, but is still a good guideline to remember.
How many pads do you use on your set? Would you like more? Reach out and share your opinion on our social media posts. We always love to know what kind of setup you have and what kind you dream about having! For the record, we are currently using a Roland TD-50X powered custom edrum kit with 14 triggers for our studio set. It is a beast and an absolute pleasure to play! Rock on drummers!