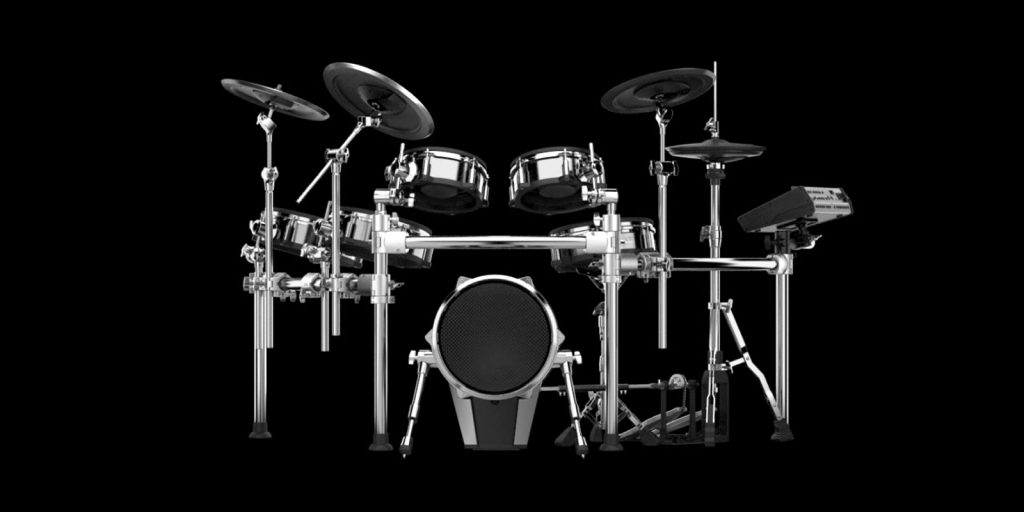 There is always a debate about which is better: drum stands or racks. This becomes a significant issue for many people who are looking to buy a new drum set, since they must usually select a kit based on its 1 available mounting choice. We have extensive experience mounting traditional electronic drum pads on typical acoustic-style drum hardware long before it became mainstream. We have also sold many of the newer stand-mounted kits, like the Roland VAD line, on racks as an option.
If you are wondering if stands or a rack are best for your needs, we can help by providing our expert guidance. Let's delve right in!
Electronic Drum Stands
When we are discussing drum stands, we are talking about usual acoustic-style drum hardware choices. These can be tom stands with cymbals mounts attached. They can be cymbal stands with tom mounts attached. They can be separate stands for drums and cymbals. This option can also include snare stands for toms even mounting toms directly on the kick drum.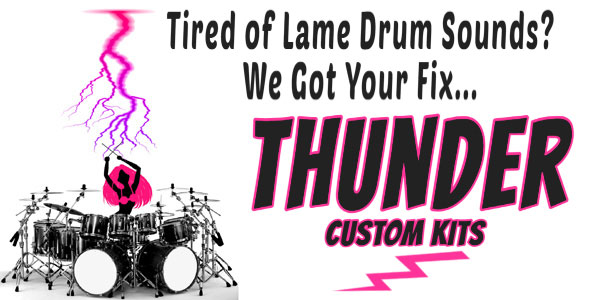 Here are our thoughts on the pros and cons of using independent drum stands:
On the positive side…
We like that stands look like acoustic kits. They also offer easy mobility of each item, making last minute positioning very simple when setting up your kit, as long as you have lots of room to work.
If you already have stands from your acoustic kit, you will not have to buy new ones. Most acoustic-style drum and cymbal stands will work fine for most edrums.
Stands can be easily replaced, upgraded or added to as your kit changes.
On the downside…
Stands are heavier than racks in general and involve carrying more things in most cases.
Stands are messy when it comes to wire management. We really hate this point, since we are OCD neat freaks!
Stands are not ideal in limited space environments and when placing a kit in a corner.
Stands might contribute to false triggering, especially when mounting multiple triggers on the same stand and hitting hard.
Electronic Drum Racks
The best edrum racks, like the ones made by Roland, are rock solid, light weight and can hold lots of gear. They are easy to move and can be fitted with tools to make them even easier, like memory locks and quick disconnect clamps. Quality racks will hold the heaviest gear and will never fail to provide complete security. Some alternative choices for awesome drum racks include Pearl and Gibraltar systems.
Racks are awesome for wire management, since cables can be attached with Velcro for a clean look. Many of the best racks have the ability to run the wires inside the tubes, for the best aesthetics possible. We love these, since set-up and break-down are that much simpler also. Each wire remains exactly where you need it to be with no effort!
Rack pipes can be cut to size and replaced as needed if repairs are necessary.
Racks come standard with most electronic drum sets, although this trend is changing.
Drum racks will set up the exact same way each time, making it simple to move your set and not have to extensively test the position of each piece of gear before starting to play.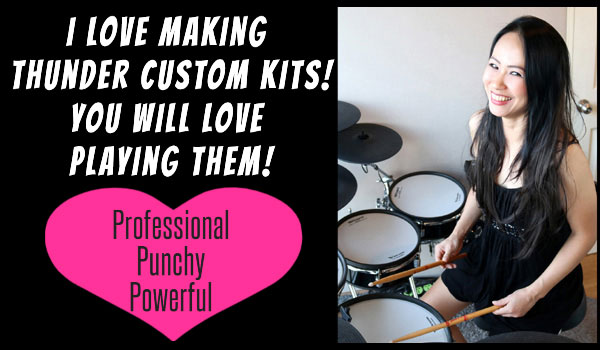 Our Thoughts on Electronic Drum Stands or Racks
When we use the new VAD drums from Roland, we set them up on a rack. It makes the set look much cleaner and allows for more consistent and tight configurations, with less wasted space. We have to say that years of working with racks have made them our favorite mounting option.
In the past, we sometimes acquired lots of regular acoustic drum hardware, especially back in the days when we did buy some acoustic kits. (We no longer do!) In these instances, we often packaged nicer Roland kits on these stands as a nice change of pace and these kits were always popular. We sold several TD30 and TD25 kits on separate stands to drummers who wanted a different look and feel to their kits.
Which is better, drum racks or drum stands? It really is up to you. No one solution will fit every person perfectly, so whenever possible, we recommend trying out different things and seeing what works best for you. If you buy quality, the results will always be good. However, if we had to recommend just 1 option that fits best for most edrums and most drummers, we stand behind rack mounts, for cable management alone, if not for any other reason…
Our all time favorite rack is the variously named permutations on the flagship chrome rack, such as a the MDS-25, MDS-STG and MDS-STG2. It's expensive, but will literally last a lifetime of use and abuse!