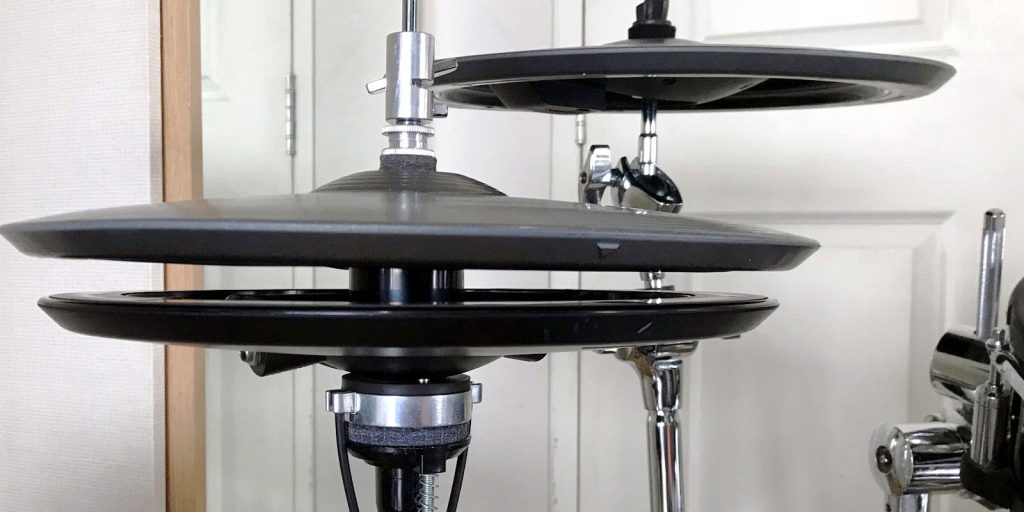 Are your trying unsuccessfully to stop hi-hat spinning? This seems to be a common problem for many drummers and I am here to help. A spinning hi-hat cymbal can cause problems with triggering and may even cause a wire to be unplugged or damaged. These are not issues that drummers want to deal with when playing…
Some users will never have trouble with a spinning top hi-hat because of the way they play. They hit directly down into the hat and do not encourage it to rotate. Many users hit across the hats or at an angle, actually encouraging their hi-hat to spin. Therefore, technique does play a role in who will experience spinning and who will not. Regardless, there is always a fix if spinning does occur!
If you are experiencing a spinning top hi-hat cymbal while playing, this post will help you to sort out the problem. There are really only a few reasons why this might be occurring and I will cover all of them in this short and simple post.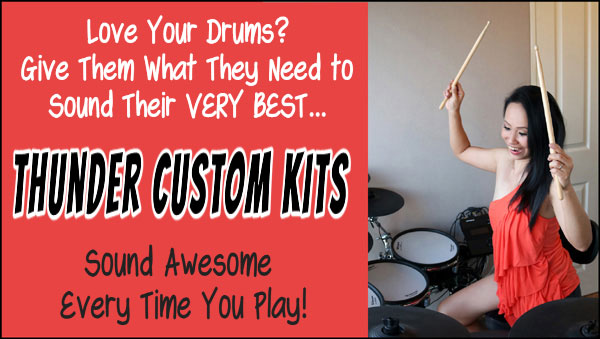 Why is My Rack-Mounted Hi-Hat Cymbal Spinning?
Ok, before trying to fix the issue of a spinning rack-mounted electronic hi-hat cymbal, let's first identify the cause of the problem:
If you are using a fixed (non-moving) edrum cymbal or pad fixed to the rack with a separate hi-hat control pedal (such as a CY-5 and FD-8 combination) then it is unlikely that you are experiencing any type of spinning of the cymbal. However, if you are, then I can immediately diagnose the problem and suggest a fix…
Either your rotation stopper is not working (not tightened, damaged, or not making correct contact with the cymbal) OR your hi-hat mount is not securely in the rack clamp and the entire mount is spinning.
Either way, the solution is to tighten the affected part and the problem will be easily solved.
Why is My "Real Hi-Hat" Top Cymbal Spinning?
The vast majority of spinning edrum hi-hat problems affect "real hi-hats" that go on acoustic stands, like the Roland VH series, for example. These hi-hats might consist of a top cymbal and a bottom controller or might consist of a top and bottom cymbal with the controller built into the bottom cymbal. Either way, these edrum hi-hats can spin due to the following reasons:
In most cases, the cymbal itself is NOT spinning. Instead the hi-hat rod is spinning inside the stand and making the cymbal appear to spin. This should be the first thing you check! A spinning rod should be tightened by accessing the point where the upper rod connects to the lower rod inside the stand. If the rod will not tighten enough to stop spinning with a bit of muscle, then apply a drop of Locktite to the rod threads and it will stay put.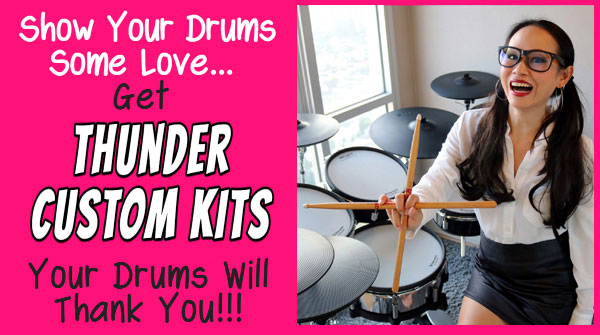 If the rod is not the cause of the spinning, then it is most likely an issue with the rotation stopper under the top cymbal. Many people have taken apart a Roland VH series hi-hat and put the clutch assembly back together incorrectly. When this occurs, the rotation stopper might not engage and fit perfectly in the bottom of the top cymbal. The result could be a spinning problem. Always check that the rotation stopper is working if your top hi-hat cymbal is spinning.
In a few cases, I have found that the upper clutch assembly screw is loose, or that the clutch is indeed tight to the rod, but not to the cymbal itself. This can allow the cymbal to spin, creating a problem. Simply tighten the screw in the image below to fix this issue: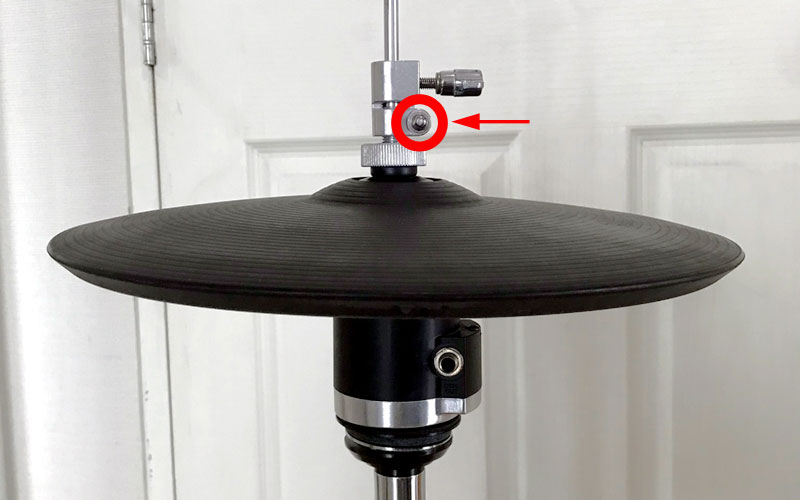 These fixes should correct every instance of spinning top hi-hat cymbals.
Consequences of a Spinning Hi Hat Cymbal
If the hi-hat spins, then you might end up striking a surface that is not meant to be hit, such as in the case of cymbals with a soft rubber striking surface and a hard plastic base plate that is partially exposed (like the Roland CY-8 cymbal, for example). This can cause damage to the hi-hat in some cases or at least a lack of proper triggering. Some hats can trigger 360 degrees around the surface, but even these hi-hats might suffer wire-related dysfunction detailed below…
A spinning hi-hat cymbal might cause the wires to wrap around the stand, potentially causing one or more to unplug and no longer trigger during your performance. In some cases, tightly wrapped wires may lead to damage to the cables, plugs or jacks.
If you take the time to observe your issue, then it will be easy to figure out what is wrong. Use your brain and your senses to make an accurate diagnosis and the fix will be obvious. I hope that this post points you in the right direction so that you can get back to playing without the nuisance of hi-hat spinning ever again.