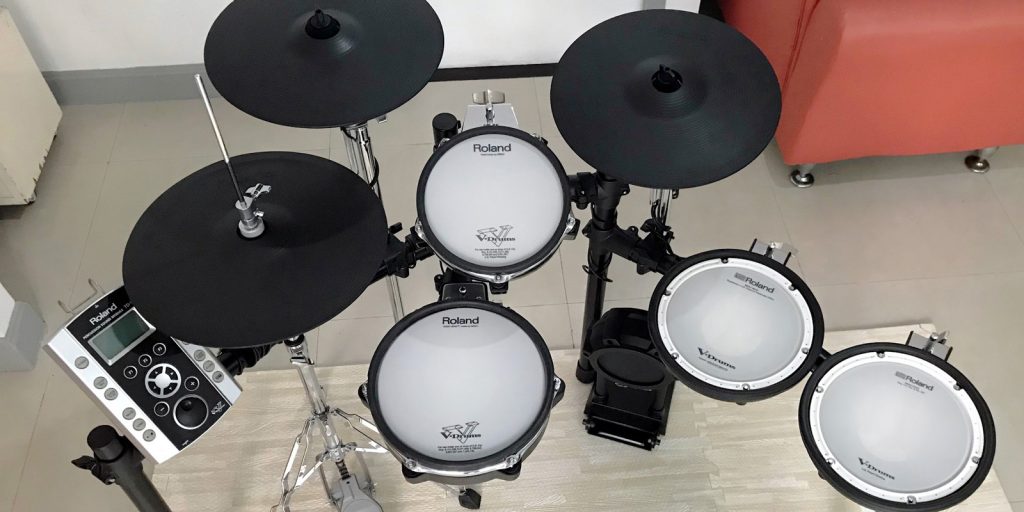 Should I buy new or used electronic drums? This is a question that many consumers have before making the considerable investment in a new drum set. While there is no universally applicable answer, there are some great guidelines that I can provide to make the choice much simpler for you.
I have been buying and selling quality second hand electronic drums for many years as my primary business model. This is what I do. I have learned how to protect myself and my clients from disappointment when dealing with second hand products. I have also learned how to save our customers a huge amount of money compared to buying new. I am happy to share my experience to help you to make the best choice, given your particular situation.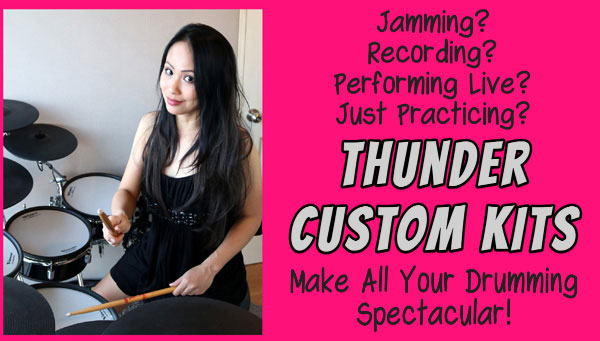 New Electronic Drums Pros and Cons
New edrums are always great for several reasons, but is not always practical for every buyer. Additionally, there are some aspects of buying new that do have downsides which some consumers might not even consider. Let's take a look at the pros and cons of buying new:
Pros
The product has never been owned before and should have no issues. It should have no wear. There should be some type of warranty on the product if made by a reputable manufacturer. All Roland drums come with at least a 1 year warranty, for example.
You can probably have the item delivered to you at your convenience, by courier or by mail, directly from the dealer.
Cons
You will definitely pay a premium for a brand new quality electronic drum kit. The cost may be more than double that of a comparable second hand kit.
You will be forced to deal with a tremendous amount of packaging material. Much of this material is toxic to the planet and should be disposed of responsibly (or never used to begin with…). I strongly object to the use of many industrial packaging products due to the simple fact that they are killing our beautiful planet.
You may not receive the best service from some dealers, since they are not specialists in electronic drums, which likely comprise only a small percentage of their sales.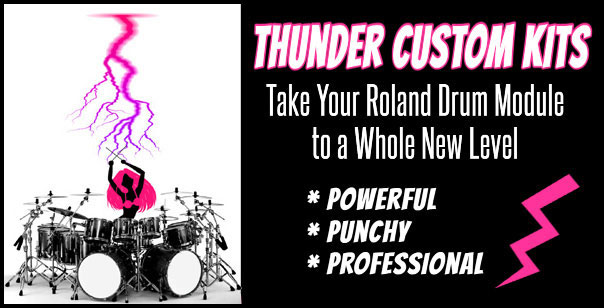 Used Electronic Drums Pros and Cons
Now, let's counter-balance the argument by exploring a pros and cons analysis of buying second hand electronic drums:
Pros
If you are a savvy shopper, you can save a huge amount of money by purchasing used. There are many places to find quality used electronic drums online and in the real world.
In many cases, you can see, test and play the actual set before you buy it.
Some product lines were better in the past than they are now. Newer does not always mean better. The quality of some older electronic drum gear far surpasses current manufacturing standards at even the biggest and most reputable companies. (Take for example the embarrassing newer Roland cymbal problems that are ongoing for the company…)
Cons
The set may have issues that prevent it from functioning perfectly. It should be known that all electronic drums do require some small degree of maintenance over time, such as new heads, trigger cones, rubber pedal actuators or sensors. Do not confuse something being broken when it may just be a minor normal maintenance issue that requires attention!
The set may have wear and tear that makes it look less perfect. To some people, this is a plus, rather than a con.
You may deal with a scammer seller. They might try to rip you off or may know that the set does not work well and lie about its condition. This is rare, but it does happen.
Answering the Question: New or Used Electronic Drums?
Here is where I can provide some helpful guidance to help you to make the right choice for your next drum purchase. Here are my top tips: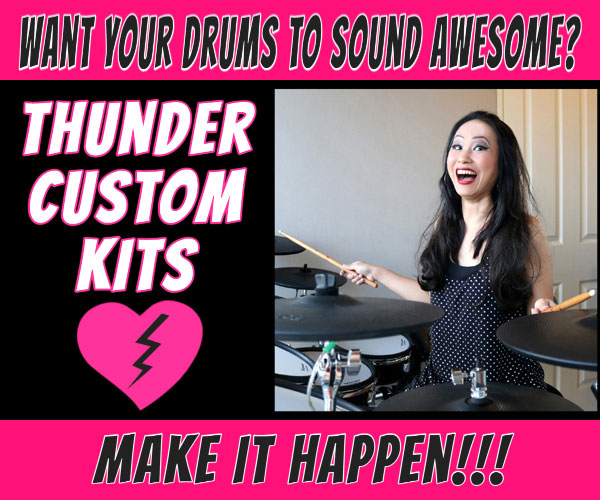 I recommend used whenever feasible because the drums will be cheaper and you will be doing something great for our environment by repurposing a product that is here already, instead of adding to the ecological damage with new manufacturing and packaging.
That being said, be sure to only buy quality drums from a reputable dealer, like Bangkok Drum. My entire business consists of buying and selling used Roland, Yamaha, ATV, 2 Box and EF Note drums. I do not recommend buying off-brands. Most other brands are substandard and will not hold up to be salable second hand in virtually every instance.
If you have lots of money and do not care at all for the environment (super f…ing sad!), then you can certainly buy new. There is really no ability to lose this way, as long as you purchase a product from a recommended company. However, please consider the idea of repurposing and reusing before making your choice. It will be really hard to enjoy your new drums if the planet dies a slow, polluted death.