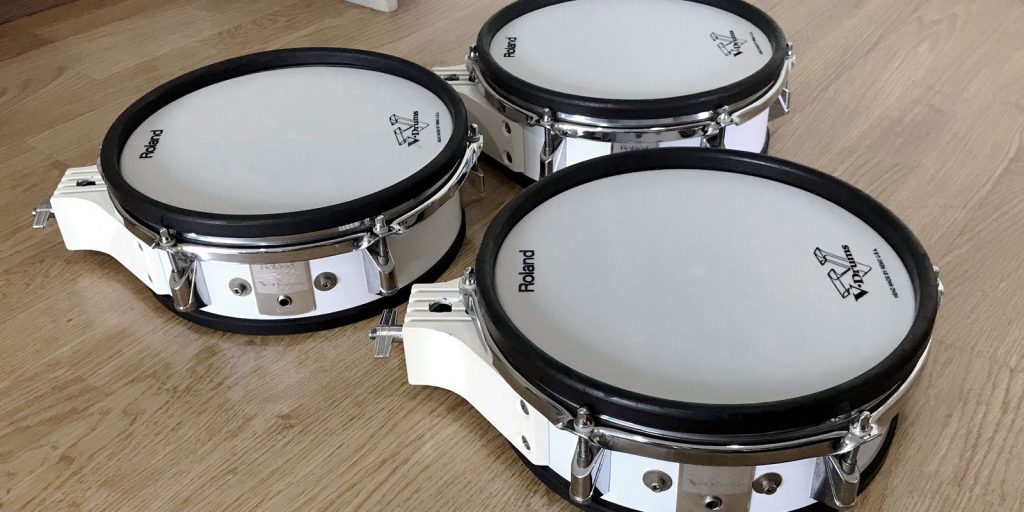 Many users want to know the right cable for edrum pads when they buy new gear to expand their kit. Unfortunately, some drummers do not ask this question until they have already bought the wrong cable and now are getting bad results from their set-up.
Want to add some more pads or cymbals to your kit? In most cases, you will need to buy a cable to attach these items to your module. If you are lucky, your new piece of gear might come with the proper cable, but often, you will be responsible for buying it separately. In these cases, be sure to know the right cable before wasting your time and money…
This post will get you on the right track when it comes to buying the perfect attachment cable for your edrum set.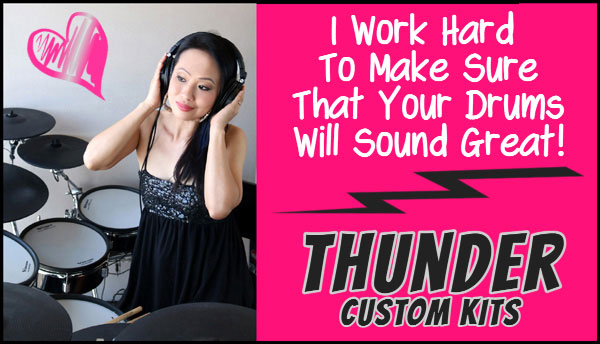 Buying the Right Cable for Edrum Pads
When it comes to connecting new pads to your kit, you will need the correct type of cable. It is not enough to buy any 1/4" jack cable and hope for the best results. There are some variables that must be managed in order for your new trigger to work right.
If you are connecting any type of multi-zone pad or cymbal (2 zone or 3 zone head/rim or edge/bow/bell), then you MUST have a TRS to TRS cable, also called a stereo cable. This cable is NOT an instrument cable! Instrument cables are mono and only consist of TS; not TRS.
T stands for tip, which is the end connecting point on the plug.
S stands for sleeve, which is separated from the tip by an insulating back band and runs the length of the plug towards the base.
R stands for ring, which is an additional metal section insulated by black bands from the tip and sleeve.
If the plug has a single black band near the tip, it is only TS and will not work for multizone pads. If the plug has 2 black bands, then it is a stereo cable and will work perfectly.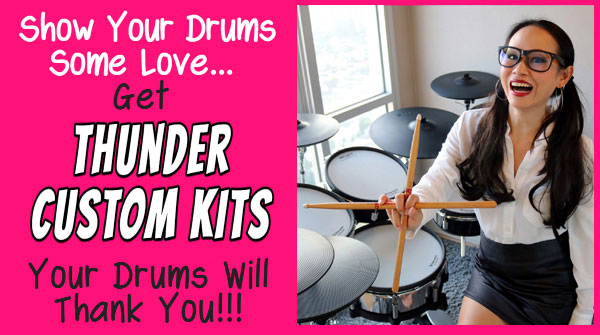 When Are Mono Cables OK?
If you are connecting a single zone pad, such as a kick drum or basic rubber tom, then any 1/4" cable should work fine, including standard instrument cables like the TS. You can use this type of mono cable (TS) on a multi-zone trigger, but you will only get a single zone out of the pad.
If you need to buy a separate cable to connect your edrums, always buy TRS stereo cables. These will work for all applications and will never disappoint you. Just check that your plug size is correct on both sides of the cable before buying it. The vast majority of modules and triggers use standard 1/4" male to 1/4″ male connectors. Some cheap or old modules or triggers might use 1/8" to 1/8" or even 1/8" to 1/4" jack sizes. Yamaha is notable in this regard, with some truly enigmatic cabling solutions common to older and cheaper modules like the DTX400 series.
If you did buy 1/4" TS cables by mistake, you can still use 2 of these to connect your module to an amp or mixing board, so they are not a total waste. Find a purpose for everything, right?
I hope that this simple guide points you in the right direction so that you can spend less wasted time shopping for cables and more time actually drumming! Enjoy!