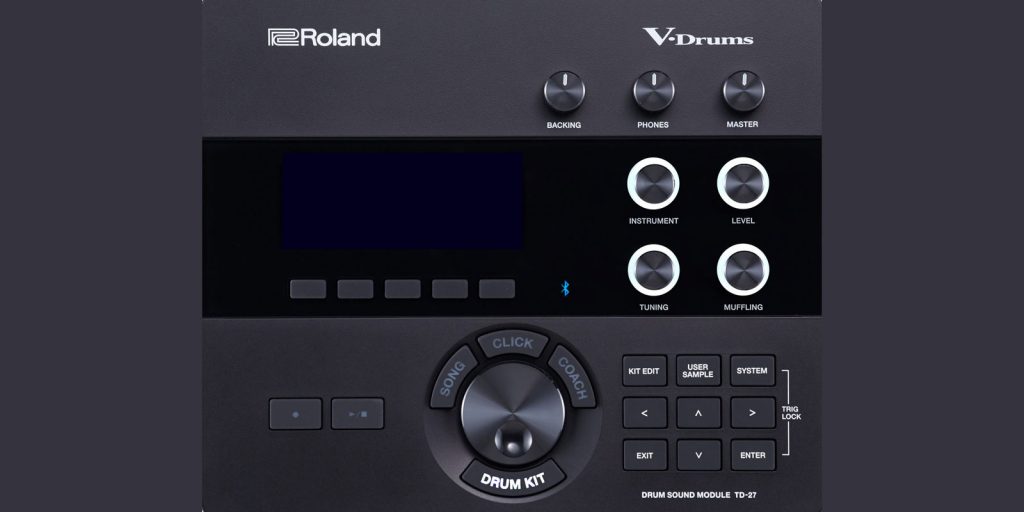 Enjoy our comprehensive Roland TD-27 module review and learn the best and worst features of this popular electronic drum brain. We originally bought our first TD-27 module along with a VAD-506 kit. We have since bought and sold many TD-27 kits and separate modules in our retail shop, giving us plenty of chances to learn everything about the unit under a variety of playing scenarios.
If you want to know more about the TD-27, then you came to the right place. We will provide an objective look at the module, including detailing its pros and cons. We hope that you can use this info to decide if the TD-27 is right for you and your specific drumming needs. Let's dive right in!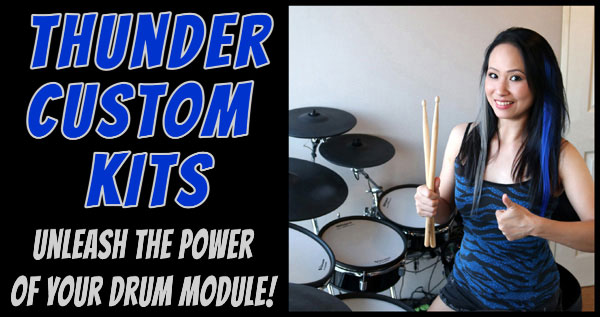 Roland TD-27 Module Details
The Roland TD-27 module was launched with 3 different kit options. It came as a part of the TD-27KV set, the VAD-503 set and the VAD-506 set. The TD-27 was the first module to appear with a VAD set, catapulting it into the limelight, since these acoustic design kits were highly anticipated and well received. Later, the TD-27 module was also sold with the toned-down Roland TD-27K drum set.
The TD-27 is small in size and similar in appearance and profile to the Roland TD-17. Build quality is indeed superior to the TD-17, but this is something you will only notice from close examination.
The TD-27 module was marketed as a flagship-light module when it first launched, but we feel it is best designated as a high level intermediate module or low level advanced module. It just does not have many of the features that users have come to expect from anything designated to be a flagship drum brain. That being said, the module is awesome and super powerful in many ways. Let's break it down and take a look at some of the best and worst features that it has to offer.
Best Features of the Roland TD-27
Here are some of the things we love best about the Roland TD-27 module:
The module allows 12 triggers to be connected. While this is not as many as the typical flagship limit of 14, it is more than the usual intermediate limit of 10. Additionally, the module has 3 USB inputs, allowing it to use the proprietary Roland Digital snare, ride and hi hat. These are the best pads in their respective classes, so this is a major functionality feature!
The module has a large instrument library (728 samples) filled with very useful sounds. There is a good balance of nice drums and cymbals, as well as enough electronic beep and boop noises (You can tell how much these electronic sounds mean to us…lol).
Users can layer sounds and user samples to create limitless sonic possibilities. Furthermore, the sound can be shaped using EQ and the wonderful transient designer.
There are many onboard effects and great soundstage options, including overhead mic controls and room ambience. There are extensive compression options too, making a fully-produced sound easy to achieve.
The module has a decent variety of output options, including 4 programmable outs, MIDI in and out and USB MIDI. It also has Bluetooth connectivity for input.
The workflow on the kit edit screen is very intuitive and well laid out. This is probably the best of all examples of workflow synergy on any Roland module.
As expected, the module has the usual diversity of learning and practice tools.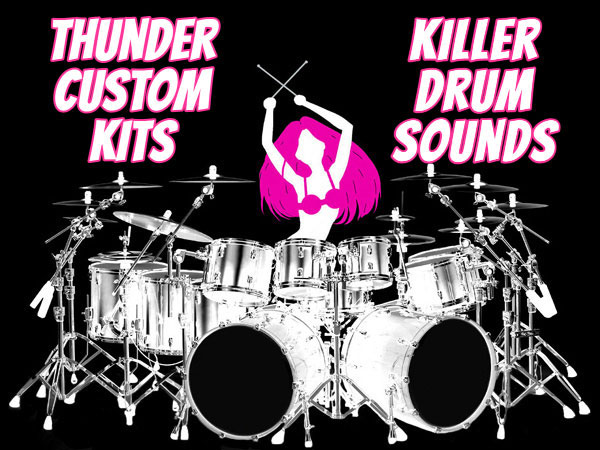 Roland TD-27 Module Downsides
Not everything about the TD-27 modules is perfect. Some things just annoying, while others might be deal breakers for some prospective buyers:
The acoustic drum sounds are best when layered. Singular sounds tend to be a bit thin and some have built-in artifacts.
The copy options within the modules are very limited and not suitable for people who like to deep dive the features and create lots of custom sets. When we made our Thunder Custom Kits for the TD-27, it took us tons of extra time, since we could not copy and paste many parameters around the kits universally. Annoying! If you are not a kit creator, then this might never be an issue for you.
We really dislike the cable snake. This module should absolutely have individual trigger cables in order to be taken seriously. Roland should have learned this after the TD-25 debacle. Trigger snakes really limit set-up possibilities and make customizing the atypical positioning of triggers very difficult, if not impossible.
Although the build quality is an improvement over the TD-17, the modules does not really feel road-worthy. This is subjective, but we just do not see this thing handling life on the road as a touring musician too well. We could be wrong though! Purely opinion.
That's really all we can find wrong with the TD-27. For its price and incredible capabilities, it is really just nitpicky! The module is a great one and will surely have many loyal users for years to come.
What do you think of the Roland TD-27 module? Did we miss anything important in this review? Feel free to leave your opinion or experiences on any of our social media pages!
We had so much fun creating our Thunder Custom Kits for the TD-27. If you want the very best pop, metal and rock sounds for your 27 module, then look no further. We got you covered with Thunder Custom Kits!