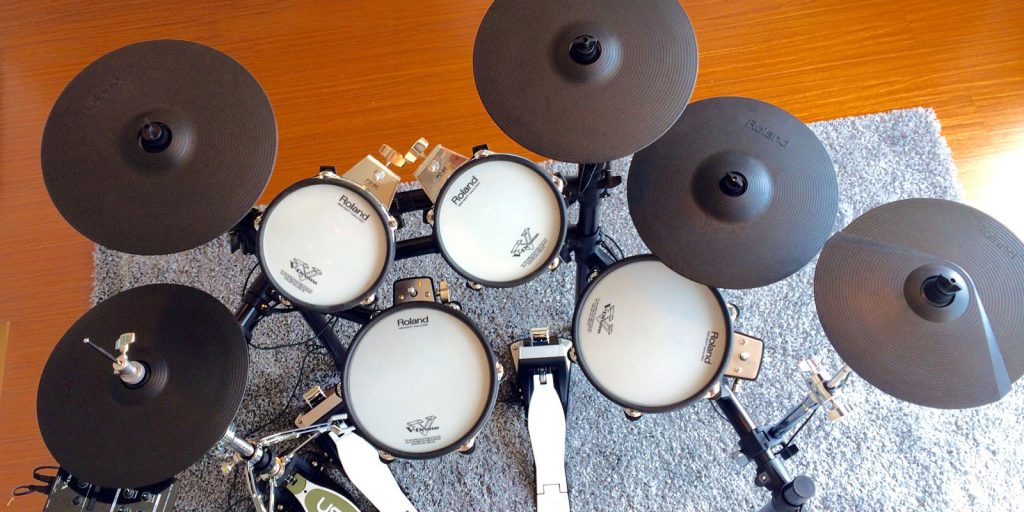 Should you use wood or nylon tip sticks on electronic drums? This is a question that receives a tremendous amount of debate on drum forums worldwide, so I am happy to add my opinion to the mix! Remember that I have been running an electronic drum shop here in Thailand for more than 6 years, so I have a bit of experience when it comes to playing and maintaining edrums for the long haul.
Enjoy my observations of what type of sticks work best and use this info to decide on the ideal sticks for you. Remember, just like on acoustic drums, there are literally countless stick options available and finding the best weapon of choice will take some hit and miss experiences, so feel free to try out a few before making any commitments. LOL.
Using Wood or Nylon Tip Sticks on Electronic Drums
Ok, let's break down the reason why this topic is so highly debated: People are scared of damaging their gear by using a particular type of stick. Damage can occur to the heads of your edrums, particular if they are mesh, or to the pads and cymbals themselves. The danger is real, so it is wise to consider your choices carefully.
A secondary reason for the discussion is caused by the many available edrum-specific styles of sticks on the market, as well as various add-on devices that claim to soften blows or quiet acoustic noise using any type of standard stick. I will comment on these add-ons, as well.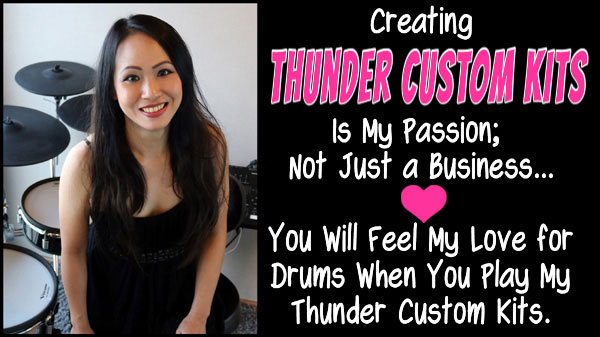 Guidance on All Stick Types for Electronic Drums
The following tips will help you to enjoy a great drumming experience with any type of stick on your edrum kit:
Buy quality sticks from the get-go. Good sticks will last and serve you well. I use and recommend ProMark. They are my brand of choice. I love the Joey Jordison TX515W model and find it a great fit for my needs.
There is no optimal stick thickness, weight or tip type. Obviously, avoid pointy tips, but thicker or heavier sticks are fine if you prefer them. There is nothing funnier than watching a drummer who is used to playing with 2B sticks thinking they need to "take it easy" on edrums and using a 7A. LOL…
Never use your edrum sticks on acoustic drums. Acoustic drums tend to chew up the shank of the stick from unprotected rims and can lead to damage on the stick that will, in turn, damage your edrums.
Do not remove the rubber rim protectors on your edrums. Some people can't resist the urge to make their kit look more acoustic. However, the chances of damaging your sticks, and therefore your pads and cymbals, increases exponentially if you remove these rim protectors!
I do not recommend using any colored, dyed or painted sticks on your edrums. The finish might come off on your heads, devaluing your kit considerably.
Always inspect your sticks before, during and after playing for signs of wear or damage. Never use damaged sticks on your edrums. It is simply not worth the risk!
Pros and Cons of Wood Tip Sticks for Electronic Drums
When using wood tips, the danger is that the tip might wear and become rough or develop splitters that can damage the heads or pads of your edrum kit. This is a real risk, for sure. However, there is no reason not to use wood tips, as long as you follow the general rules outlined in the section above.
Mesh heads will sand down the protective lacquer on your tips quickly. You will see evidence of this within a few weeks of using any type of wood tip sticks. This is harmless, but might increase the chances for tip damage, so keep a close eye on them.
Wood tips are great because they will not break off like some nylon tips can during play. It is for this reason that I use wood tip sticks. I have used them for years and have never had a problem.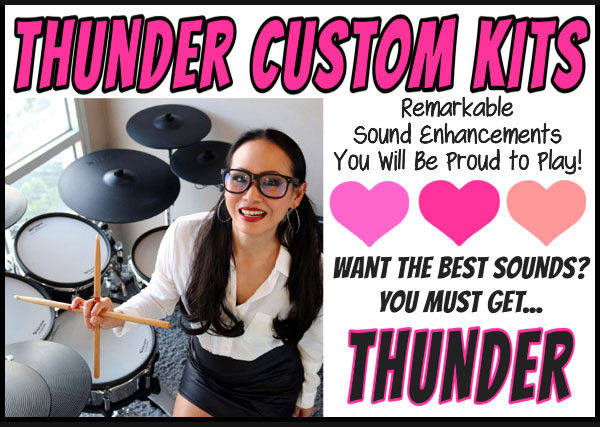 Pros and Cons of Nylon Tip Sticks for Electronic Drums
Nylon tips will not wear as easily or as obviously as wood tips. They can hold up fine and I know many drummers who use them. However, nylon tips can always crack or simply come off, potentially exposing a rather sharp point on the stick, depending on the variation. I have broken acoustic drum heads with sticks where the tip came off during a song. I would not use nylon for this reason. If you want to accept the risk, then go right ahead…
I know some drummers who add some super glue around the tip bottom, but this will only help keep the tips on. It will not prevent tips from breaking and potentially exposing a sharp point, even though the bottom of the tip remains. I have seen it happen and it is not pretty when a de-tipped stick punctures right through the head.
Edrum Sticks and Drum Stick Add-Ons Evaluated
There are all manner of specialty sticks available. There are far to many to comment on each individual one. However, I tend to avoid them all, simply because I never see any advantage of using them! Metal sticks. No thanks. Foam sticks? Nope! Synthetic sticks? Hate them! Foam tips on your acoustic sticks? Might as well wear a pocket protector and give up drums to work in a library… Just use normal sticks and you can never go wrong. Go against this guidance at your own risk. The best case scenario will have most drummers snickering, while the worst case scenario might leave your edrum set in tatters.
The extensive drum industry has never improved on basic wood drumsticks. They have been around for decades and will endure far longer than any of the gimmicky garbage out there. This is my opinion. Yours may differ, especially if a company is paying you to use this garbage or at least to take pictures with it and pretend that you use it. LOL.
I hope this post helps you to make better informed drum stick decisions! Have fun and enjoy playing each and every time you sit at the kit. I do!