Many customers have asked us our thoughts on the Roland digital drum pads and specifically, are they worth their considerable cost. Roland-critics love to hate and there are no shortage of them, especially on the Roland drum forums! We specialize in selling Roland edrums, but we are still very objective and often point out their weakness in comparison to other products to provide honest reviews of their pros and cons.
Roland now makes 3 different digital pads. The first 2 were launched with the TD50 drum sets back in 2016. These include the PD-140 DS or digital snare, and the CY-18DR or digital ride. The newest digital pad, the VH-14D digital hi-hat, launched in 2021 along with the new TD-50X based drum sets, like the TD-50K2, TD-50KV2 and VAD-706.
Roland digital pads are the first commercial production models of drum triggers that feature USB connections to the module. They also feature numerous sensors within the pad to provide more feedback to the module than any other type of traditional drum trigger product. They can sense the static electricity of human touch and therefore can be adapted to mute functionality on the cymbals with a mere touch and side stick capability on the snare without any change of technique or special setting in the module. These are definite advances forward in technology and the side stick feature on the snare is especially useful.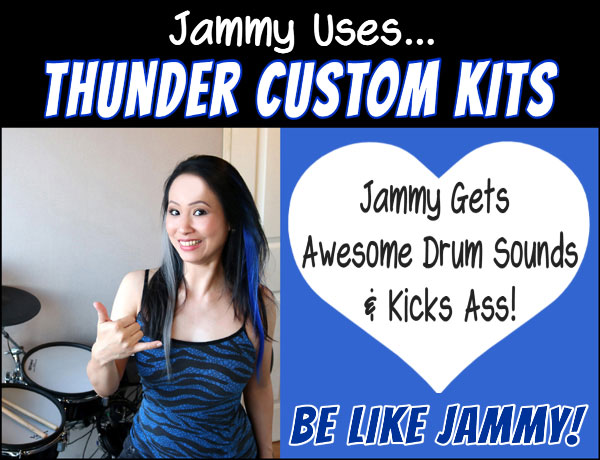 All 3 Roland digital pads are only usable on select modules that feature the USB input options. Currently, this includes the original TD-50, newer TD-50X and TD-27 module choices. All of these modules are expensive and very capable, providing a host of features that allow a drummer to accomplish virtually anything in terms of sound design. The TD-50X is especially awesome with the newest feature set of the bunch.
So, are the Roland Digital pads worthwhile? Well, that really depends. If you can afford them, and want the best, then they are definitely worth it. They are the very best drum triggers available currently in their respective classes. We have yet to find a better snare, ride or hi hat that come close to matching the Roland digital options. Let's break down this conversation further and look deeper into their value proposition.
Roland Digital Pads: Worth the Cost?
Cost of the digital pads is very high. Availability of the digital hi-hats is currently very low. The modules that run these pads also are very expensive. This is a serious downside for many drummers. Most edrummers can not, or will not, spend the type of budget necessary to outfit their set with these pads. Currently flagship Roland drum sets featuring the digital pads cost approximately $8000, while basic models featuring only some of digital pads start around $3000. This technology does not come cheap!
Additionally, the digital pads only work on select Roland modules. There are some workarounds for this, but no other module allows for direct connection of the digital pads without some type of interface. If you do not want a TD-27, TD-50 or TD-50X, then the digital pads are not a really good option for you.
Let's talk about the benefits of the Roland Digital Pads. First, is their performance. They trigger superbly. They are perfect in their ability to translate playing info to the module. They allow more playing techniques than average drum triggers, including touch muting and effortless side stick. The quality of the pads is very high, with awesome build quality and appearance. The digital snare is super heavy! Much heavier than a regular acoustic snare, in fact.
That being said, these pads are made in Malaysia and there are reports of problems, especially with the ride, that affect many of the newer Roland products. These issues include edge zone failures, muting on the ride in select locations and edge zone triggering on select locations of the bell or bow. These issues have been widely reported by many users, so they are certainly not one-off issues. Roland has faced more pressure to rectify its many issues with products from the Malaysia factory, which has now diminished the company's stellar reputation somewhat. It has certainly made us look closely at our own association with the brand going forward, after years of selling it as the ONLY real choice for people who wanted the best. The digital pads do not seem to suffer from the same number of complaints as say the lower end cymbal pads, which have now become every music store owners nightmare with warranty claims for faulty edge and bell zones and general disrepair issues. Bangkok Drum has written much about our own experiences on various Roland forums and this info has never received any direct reply from Roland (although we did receive a cryptic phone call from the local distributor), so our confidence remains shaken in QC at the questionable Malaysia facilities.
All this being said, we choose to use the TD-50X module and the Roland Digital pads in our own sets at the store right now. They are truly lovely to play and can just do so much. We love them! It is hard not to recommend them, but how long can they hold on to the top seat?
Many new products are always in development. Edrums are exploding globally and the products are getting better across the entire industry, as well as cheaper. This should cause Roland concern. If not, then the company should seriously consider replacing upper management with somebody with a clue…
Roland Digital Drum Pads Summary
For now, as of early 2022, Roland digital pads are king. If you like Roland, want one of the modules that support them (or better yet, have the module already) and have the big bucks to spend, then you simply cannot do better than the Roland digital triggers. We are sure you will agree if you take the time to get to know them and play them for yourself.