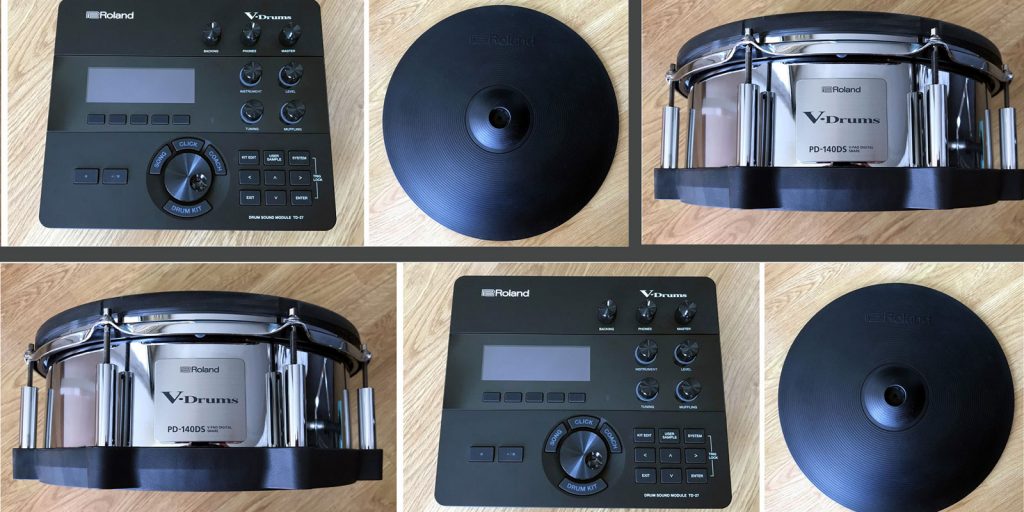 Did you know that digital inputs cancel analog inputs on Roland drum modules? They do! In essence, Using the USB connections will disable the corresponding analog cable connections or cable snake wires. If you are one of the many, many, MANY people who join a Facebook drum group and immediately ask:
"Can I still use the leftover snare, ride and hi-hat inputs on my Roland TD27, TD50 or TD50X module when using the digital triggers?"
Your answer is NO. No you can not.
Let's go into a bit more detail so that you understand why…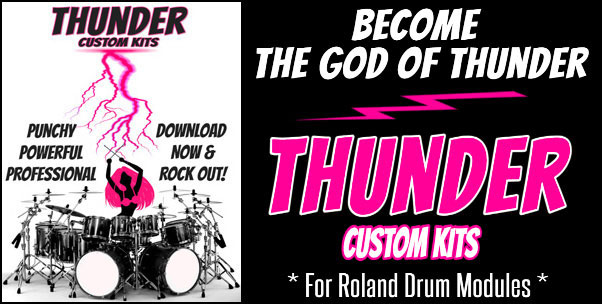 Can I Use the Analog and Digital Trigger Inputs at the Same Time?
When you use the USB inputs designed to accommodate the Roland PD-140DS snare, CY-18DR ride and/or VH-14D hi hat, the normal 1/4" trigger input (or cable snake cable) for the snare, ride and hi hat will be disabled. This is because both the USB and ¼" input connect to the same channel circuit in the module. They can not be used simultaneously.
The Roland TD-27 module has 12 total inputs, using whatever assortment of analog and digital triggers you choose. You can mix and match these inputs as you like, using 0, 1, 2 or 3 digital pads along with the remainder being 1/4" trigger connections on the DB-25 cable snake and/or separate AUX/Crash 2 cables. However, if you use a digital snare, the snare cable on the DB25 connector will be disabled. The same applies for the digital hi-hat and ride.
The Roland TD-50 and TD-50X modules allow for a total of 14 trigger inputs, with the exact same rules applying. The only difference is that the flagship module has 2 more inputs than the TD-27 and does not utilize a cable snake, but instead has separate 1/4" cables to connect each analog trigger outside of the digital options. For each digital trigger you connect via USB, the corresponding analog input jack on the module will be disabled, as well.
Yes, Digital Inputs Disable Analog Inputs on Roland Drum Modules
Yes, it would be awesome if we could all use these redundant inputs to add more triggers. Roland has always made it difficult to add as many triggers as many drummers would like. However, there are other options that can facilitate adding additional triggers beyond the limit of 12 on the TD-27 and 14 on the TD-50 and 50X. Let's spend a moment investigating the best ways to add more triggers to your Roland drum module: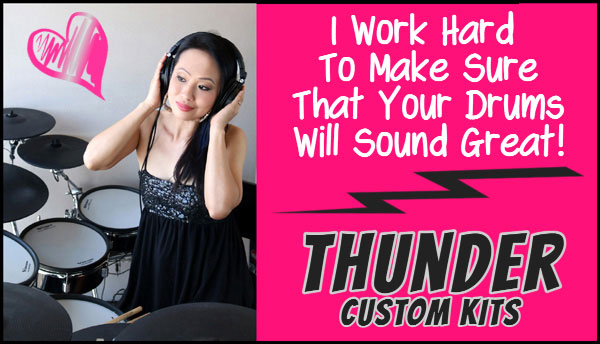 You can use drum splitter cables. These cables are awesome at separating dual zone pads into 2 single zone pads. They work best for toms and worst for cymbals. We have written a complete guide to using drum splitters, so enjoy it if you are thinking about going this route for module expansion.
You can buy a second drum module and connect them together to allow many more triggers, as well as options you can't really have on most singular drum modules (like 2 fully functional hi hats, snares or rides). It is easy to use a slave module or simply connect the modules together to literally double your trigger capacity.
Now you can stop worrying. There is nothing wrong with your expensive module, just because some of the regular analog inputs do not work when using the digital pads. It is normal and designed to be this way. Relax and happy drumming! Feel free to link to this post whenever you see a newbie asking this question on your favorite drum group or forum. We will do the heavy lifting of helping them out for you! LOL…